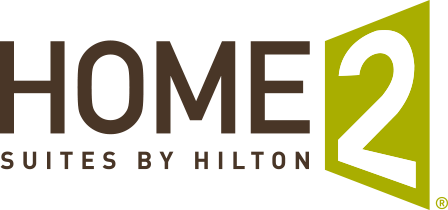 Current Job Openings
Housekeeping/Room Attendant
Home2 Suites by Hilton Indianapolis Downtown
Indianapolis, IN
Posted April 16, 2018
Help make each guest stay a great stay! Be part of our service team at our new Home2 Suites Downtown Indianapolis! WE OFFER CAREER ADVANCEMENT OPPORTUNITIES AND AN INCREASE POTENTIAL OF UP TO $1.00 AFTER ONE YEAR OF EMPLOYMENT
Housekeeping/Room Attendant
What you will be doing

Maintain the hotel rooms and building to ensure safe and clean experience for hotel guests, associates and vendors.
Clean bathtub, toilet, sink, walls, mirrors, tiles, counters, and floor surfaces using cloths, mops, sponges, brushes, and/or cleaning agents by extending arms over head, bending and stooping.
Adhere to cleaning procedures and instructions for use of cleaning agents.
Strip beds and make beds, changing bed linens, which may require lifting bedspreads weighing a maximum of 50 lbs.
Dust all furniture, pictures, drawers, window ledges, and shelves thoroughly.
Push and pull vacuum throughout entire room and empty trash.
Replenish amenities, linens, and supplies in guest room.
Sign for room keys, retrieve, push to assigned rooms and restock heavy cart. Visually inspect room for cleanliness and appearance and signify completion for room.
Comply with attendance rules and be available to work on a regular basis.
Perform any other job related duties as assigned.
Welcome each guest with a warm and inviting smile.
Interact with the guests and ensure their 100% satisfaction during the stay.
Provide the highest level of quality to our guests.
Requirements
High School Graduate or equivalent
Two years experience preferred, preferably in the hospitality industry.
Excellent oral and communication skills.
Technical Requirements
Ability to scrub and scour surfaces, extending arms over head to perform cleaning tasks, and work in confined spaces.
Must be willing to "pitch-in" and help co- workers with their job duties and be a team player.
Knowledge of chemical cleaning agents and operation of various cleaning equipment.
Ability to push and/or pull equipment weighing up to 100 lbs.
Must be willing to work weekends and holidays.
Requires strong organizational skills.
Must be able to work independently.
Must be able to work on your feet for long periods of time.
Must have excellent people skills.
Must meet grooming standards.
Individual must have an energetic personality and seek to always exceed our guests expectations.

 


 
Home2 Suites by Hilton Indianapolis Downtown
108 Room All Suite
YOUR WARM, WELCOMING HOME2 HOTEL IN INDIANAPOLIS
Home2 Suites by Hilton Indianapolis Downtown is located in the heart of downtown Indianapolis, just steps away from popular landmarks like Monument Circle and The Soldiers & Sailors Monument. Discover lots of dining options nearby, and enjoy easy access to many popular attractions, including Bankers Life Fieldhouse, Lucas Oil Stadium, the Indiana Convention Center, the State Capitol Building, Indianapolis Zoo and White River Gardens.
Feel at home in a spacious suite at our extended-stay hotel in Indianapolis. The innovative "Working Wall" lets you change your space to fit your needs. Enjoy amplestorage space and amenities including free WiFi, a 49-inch flat-screen HDTV, a media hub, and an alarm clock. Your full kitchen comes complete with a microwave, dishwasher, refrigerator, and all the utensils and cutlery you'll need.
Start each day with free breakfast at our Inspired Table™, featuring warm sandwiches, waffles, cereal and more. Stock up on snacks and travel essentials 24/7 at Home2 MKT®. Multitask in our integrated laundry/fitness facility, Spin2Cycle, where you can run a load of laundry while you exercise. Charge your laptop in the Oasis lobby lounge – a relaxed, multi-functional space for social gatherings and casual meetings.Print documents and check emails in the free business zone, and hold a small conference for 20-25 people in our meeting room.