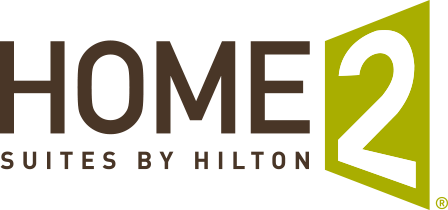 Night Auditor (Sunday-Thursday)
Home2 Suites by Hilton Indianapolis Downtown
Indianapolis, IN
Posted January 8, 2018
Be part of our service team at the Home2 Suites Downtown Indianapolis! WE OFFER CAREER ADVANCEMENT OPPORTUNITIES AND AN INCREASE POTENTIAL OF UP TO $1.00 AFTER ONE YEAR OF EMPLOYMENT"
Night Auditor (Sunday-Thursday)
Job Description
The Guest Service Agent will primarily be responsible for, but not limited to, assisting hotel guests and attending to their needs utilizing the highest possible level of guest service, ensuring the hotel is creating legendary guest experiences
Job requirements
The ideal candidate must have a positive attitude, and experience working in a previous front desk department. To perform this job successfully, an individual must be able to perform each essential duty satisfactory. The requirements listed are representative of the knowledge, skill, and/or ability required. 
Comply with all company/hotel standards and policy as established in the employee handbook
Welcomes guests, solves minor problems, and ensures guests have a great stay.
Enters data into computer, including some minor accounting functions.
Establishes and secures proper guest credit.
Handles any billing questions and inquiries.
Solves guest-related problems within scope of authority.
Enters wake-up call requests into PBX system.
Generates reports for Front Desk, Engineering, and Housekeeping.
Performs all accounting duties including posting charges, account settlements, and shift closing
Brings mail, packages, and messages to guests as needed
Respond to all guest requests and needs including,  but not limited to assisting with luggage and deliver guest amenities as necessary
Answer and transfer calls according to hotel standards
Book reservations
Check-in/out guests
Print daily reports
Verify daily rate and availability
Monitor reservations on sold-out dates
Relocate guests to other hotels on sold-out dates, as necessary
Receive and sign for mail/UPS/FedEx parcels
Verify and post guest laundry and other transactions
Balance cash banks and shift transactions
Monitor cleanliness of lobby and other guest areas; assist with cleaning as necessary
Stock Market Suite as necessary
Assist with minor engineering duties to include, but not limited to, plunge toilet, change light bulb, start the grill, assist with internet connection, etc.
Report all repair needs to supervisor
Attend all mandatory meetings and mandatory hotel functions
Complete all required reports, records and/or logs
Maintain and organize all work areas
Other duties as required
Technical Requirements:
Must be willing to work Sunday-Thursday, 11pm-7am, Holidays and some Friday & Saturday's as needed. 
Must be able to read, write and speak English.
Requires strong organizational skills.
Must be able to work independently.
Able to be on your feet for long periods of time.
Excellent people skills.
Must meet grooming standards.
Meet/exceed customer expectations.
Computer experience strongly desired.
An energetic personality.
Home2 Suites by Hilton Indianapolis Downtown
108 Room All Suite
YOUR WARM, WELCOMING HOME2 HOTEL IN INDIANAPOLIS
Home2 Suites by Hilton Indianapolis Downtown is located in the heart of downtown Indianapolis, just steps away from popular landmarks like Monument Circle and The Soldiers & Sailors Monument. Discover lots of dining options nearby, and enjoy easy access to many popular attractions, including Bankers Life Fieldhouse, Lucas Oil Stadium, the Indiana Convention Center, the State Capitol Building, Indianapolis Zoo and White River Gardens.
Feel at home in a spacious suite at our extended-stay hotel in Indianapolis. The innovative "Working Wall" lets you change your space to fit your needs. Enjoy amplestorage space and amenities including free WiFi, a 49-inch flat-screen HDTV, a media hub, and an alarm clock. Your full kitchen comes complete with a microwave, dishwasher, refrigerator, and all the utensils and cutlery you'll need.
Start each day with free breakfast at our Inspired Table™, featuring warm sandwiches, waffles, cereal and more. Stock up on snacks and travel essentials 24/7 at Home2 MKT®. Multitask in our integrated laundry/fitness facility, Spin2Cycle, where you can run a load of laundry while you exercise. Charge your laptop in the Oasis lobby lounge – a relaxed, multi-functional space for social gatherings and casual meetings.Print documents and check emails in the free business zone, and hold a small conference for 20-25 people in our meeting room.