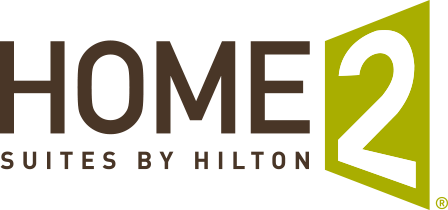 Breakfast Attendant - Weekends Only
Home2 Suites by Hilton Indianapolis Downtown
Indianapolis, IN
Part Time
Posted January 7, 2018
Help start each morning off right! Be part of our service team at the Home2 Suites Downtown Indianapolis! WE OFFER CAREER ADVANCEMENT OPPORTUNITIES AND AN INCREASE POTENTIAL OF UP TO $1.00 AFTER ONE YEAR OF EMPLOYMENT
Breakfast Attendant - Weekends Only
Description
This position is for every Saturday & Sunday morning. 
Responsibilities
Welcome each guest to breakfast with a warm and inviting smile.
Serve guest drinks and greet table
Interact with the guests and ensure their 100% satisfaction during the stay.
Preparing breakfast each morning.
Requires cleaning all breakfast areas 
Washing dishes and putting away
Cleaning tables and general upkeep of the breakfast area
Requires replenishing all food items through the breakfast hours.
Must follow all health regulations with food handling.
Performs other duties as required
Requirements
Must be able to work morning hours between 5am-12pm
High School Graduate or equivalent
Two years experience in a service industry, preferably in the hospitality industry.
Excellent oral and communication skills.
Food handling experience a plus; safe serve certified
Technical Requirements
Must greet guests in a friendly and warm manner.
Must have a great attitude and excellent customer services skills.
Must report to work on time for scheduled shifts.
Must know and comply with all company policies and procedures pertaining to this position and its duties.
Must be able to lift up to 50 pounds and be able to bend 70% of the time to pick up.
Continually walking at a fast pace.
Continually standing 100% of the time
Must be willing to work weekends and holidays.
Must be able to read, write, and speak English.
Requires strong organizational skills.
Must be able to work independently.
Must be able to work on your feet for long periods of time.
Must have excellent people skills.
Must meet grooming standards.
Individual must have an energetic personality and seek to always exceed our guests expectations.
Home2 Suites by Hilton Indianapolis Downtown
108 Room All Suite
YOUR WARM, WELCOMING HOME2 HOTEL IN INDIANAPOLIS
Home2 Suites by Hilton Indianapolis Downtown is located in the heart of downtown Indianapolis, just steps away from popular landmarks like Monument Circle and The Soldiers & Sailors Monument. Discover lots of dining options nearby, and enjoy easy access to many popular attractions, including Bankers Life Fieldhouse, Lucas Oil Stadium, the Indiana Convention Center, the State Capitol Building, Indianapolis Zoo and White River Gardens.
Feel at home in a spacious suite at our extended-stay hotel in Indianapolis. The innovative "Working Wall" lets you change your space to fit your needs. Enjoy amplestorage space and amenities including free WiFi, a 49-inch flat-screen HDTV, a media hub, and an alarm clock. Your full kitchen comes complete with a microwave, dishwasher, refrigerator, and all the utensils and cutlery you'll need.
Start each day with free breakfast at our Inspired Table™, featuring warm sandwiches, waffles, cereal and more. Stock up on snacks and travel essentials 24/7 at Home2 MKT®. Multitask in our integrated laundry/fitness facility, Spin2Cycle, where you can run a load of laundry while you exercise. Charge your laptop in the Oasis lobby lounge – a relaxed, multi-functional space for social gatherings and casual meetings.Print documents and check emails in the free business zone, and hold a small conference for 20-25 people in our meeting room.